INTERFACE ELECTRONIC BY WAGO
Available from JJ-LAPP Philippines & Thailand
WAGO POWER SUPPLIES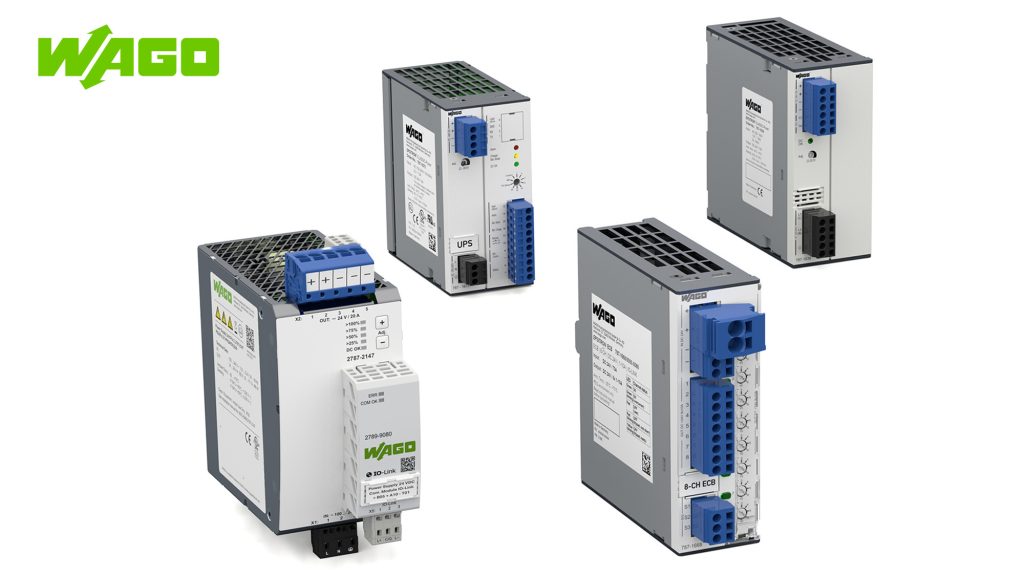 WAGO's efficient power supplies always deliver a constant supply voltage – whether for simple applications or automation with greater power requirements. WAGO offers uninterruptible power supplies (UPS), buffer modules, redundancy modules and a wide range of electronic circuit breakers (ECBs) as a complete system for seamless upgrades.
The Benefits for You:
Single- and three-phase power supplies for temperatures ranging from −40 to +70°C (−40 … +158 °F)
Output variants: 5 … 48 VDC and/or 24 … 960 W (1 … 40 A)
Globally approved for use in various applications
The comprehensive power supply system includes components such as UPSs, capacitive buffer modules, ECBs, redundancy modules and DC/DC converters
WAGO RELAY AND OPTOCOUPLER MODULES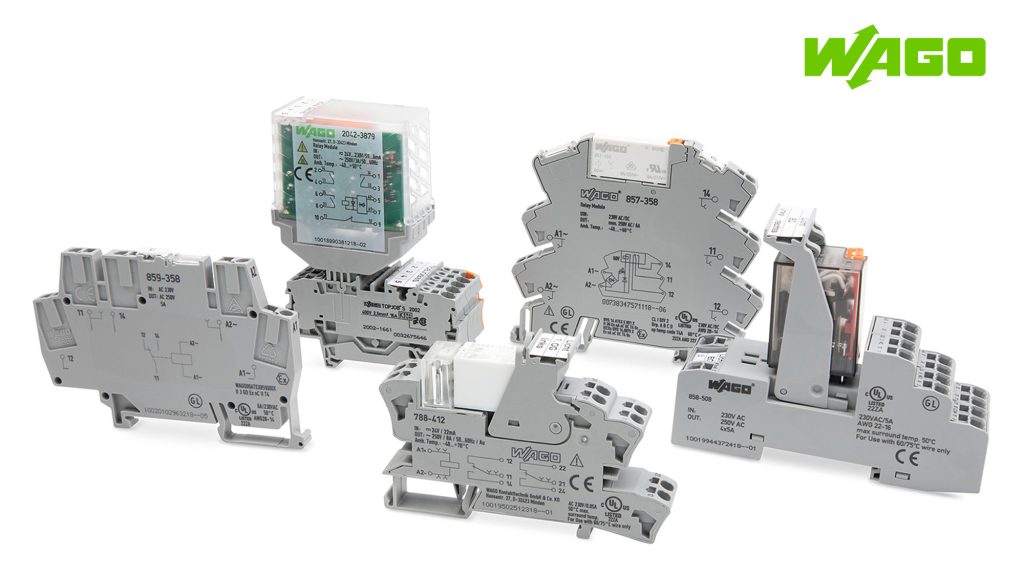 Functionality in a Wide Range of Applications:
Whether relay sockets or pluggable relay and optocoupler modules, WAGO's array of relays and optocouplers offer a solution for any requirement. Use them in any sector of industry including process technology and power engineering, railway applications and machine engineering, as well as general control cabinet construction.
Your benefits:
Large range of coupling and timer relays
Easily connect conductors from 0.34 to 2.5 mm2(22–12 AWG) without preparation
Switchable loads from 1 mA to 16 A (e.g., lamp loads)
Wide range of accessories (e.g., adjacent jumpers, markers, system cables)
Easy to operate and service
WGO SIGNAL CONDITIONERS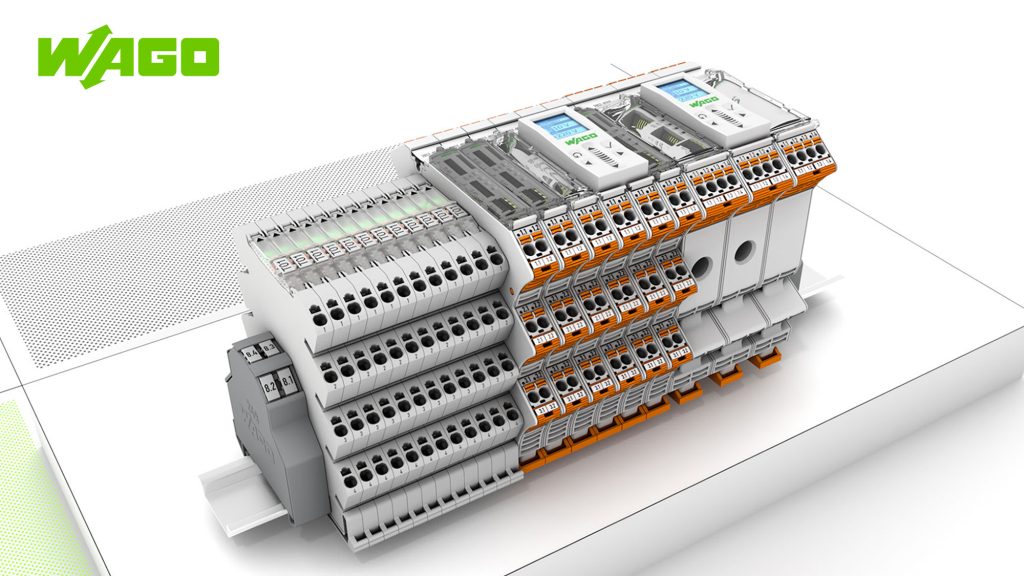 Isolate, amplify, filter and convert: WAGO's signal conditioners handle a large number of functions in various application areas and provide secure and error-free signal transmission – thanks to a comprehensive range of approvals for worldwide applications. The focus is on usability and absolute reliability.
The signal conditioners are designed with the same profile across different installation widths. This allows easy commoning of the supply voltage, eliminating the need for time-consuming wiring of individual components.
The Benefits for You:
Calibrated switching between measurement ranges to ensure consistent precision
Input/output response simulation (2857 Series)
Can be used under extreme environmental conditions: −40 … +70°C
Safe isolation per DIN EN 61010-1
Intuitive configuration via software, app, display, DIP or push/slide switch
WAGO OVERVOLTAGE PROTECTION AND SPECIALTY ELECTRONICS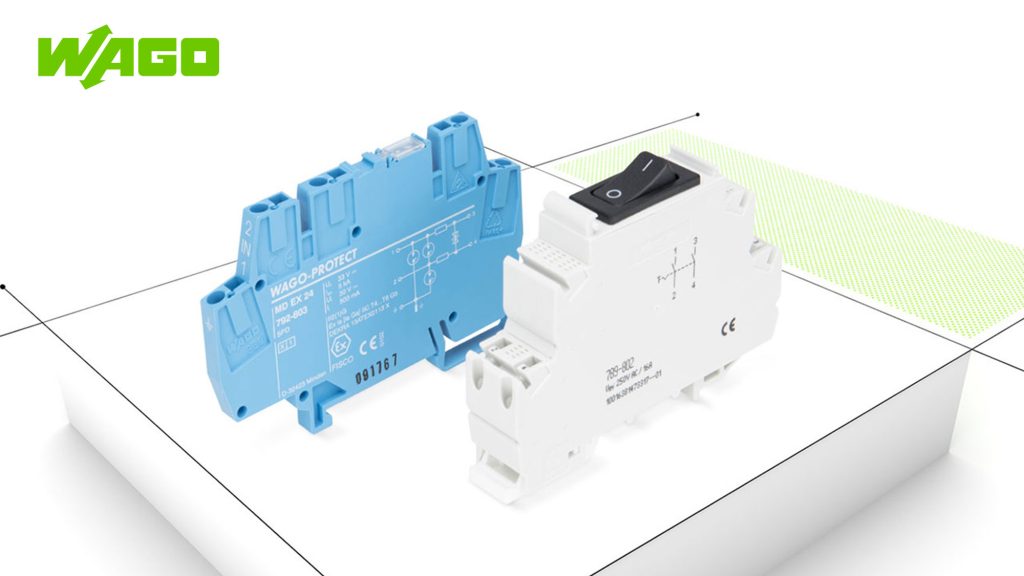 WAGO's overvoltage protection and specialty electronic products have many uses.
Interface modules with specialty functions provide safe, error-free signal processing and adaptation.
Our overvoltage protection solutions provide reliable fuse protection against high voltages for electrical equipment and systems (e.g., Varistor terminal blocks).
The Benefits for You:
Protection of the system against overvoltage by using the overvoltage protection modules
Space saving thanks to the narrow design
Cost savings by preventing downtime
High operational safety and system availability by avoiding equipment errors due to over voltage