ELECTRICAL INTERCONNECTION SOLUTIONS BY WAGO
Available from JJ-LAPP Philippines & Thailand
WAGO Rail-Mount Terminal Blocks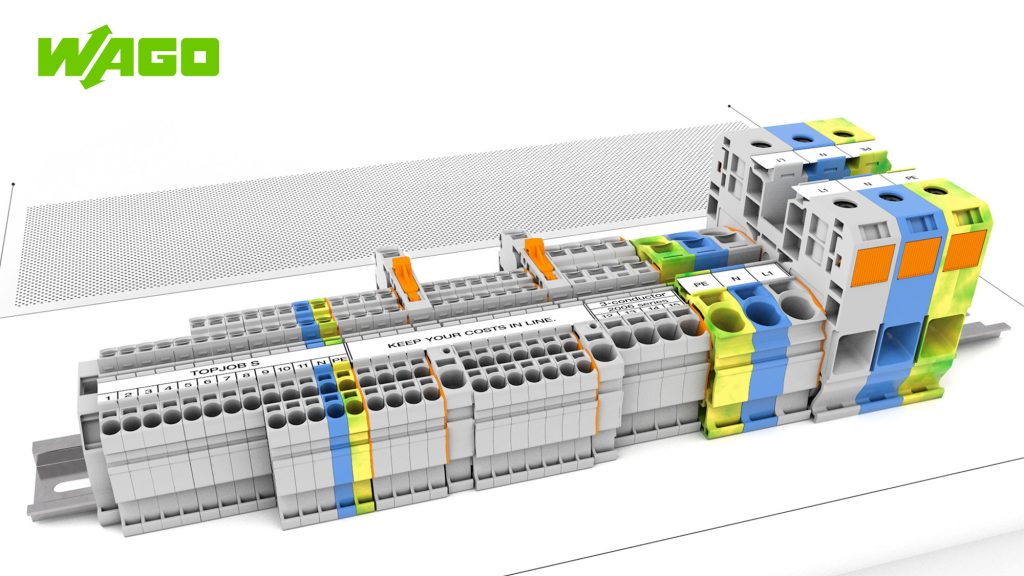 Master every challenge with WAGO's rail-mount terminal block systems. Our complete, high-performance line of terminal blocks will be the platform for your solution!
Your benefits:
The right actuation variants for any application: lever, push-button or operating slot
Complete, high-performance line of terminal blocks for every application
The highest level of safety: testing above and beyond the scope of industrial standards
Industry-proven spring pressure connection technology: fast, vibration-proof and maintenance-free
Additional savings through shorter wiring times, faster project commissioning and the elimination of service costs due to maintenance-free connections
Eliminate time-consuming preparation – no ferrules or crimping required
WAGO Installation Terminal Blocks and Connectors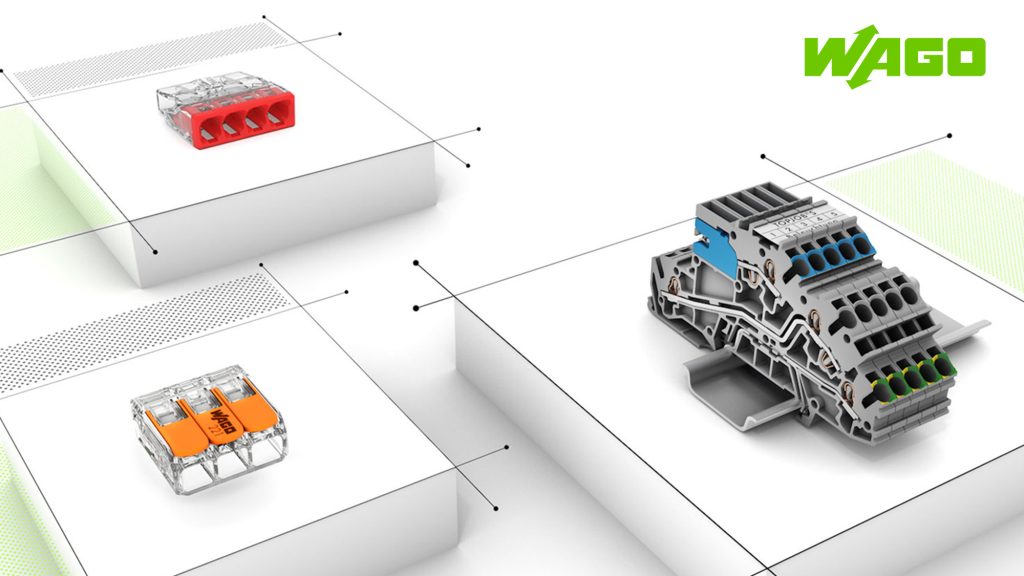 Whether in a junction box or distribution box, WAGO's installation terminal blocks and connectors offer you the right product for every installation job. Push-in termination of solid conductors, such as that offered by our junction box connectors, saves you plenty of time and money.
Your benefits:
Fast and easy to use
The right terminal block and connector for every application
Minimal space requirements enable high wiring density
Clearly organized wiring in control cabinets and junction boxes
Maintenance-free installation
Permanent, secure connections
WAGO 221 Series Splicing Connectors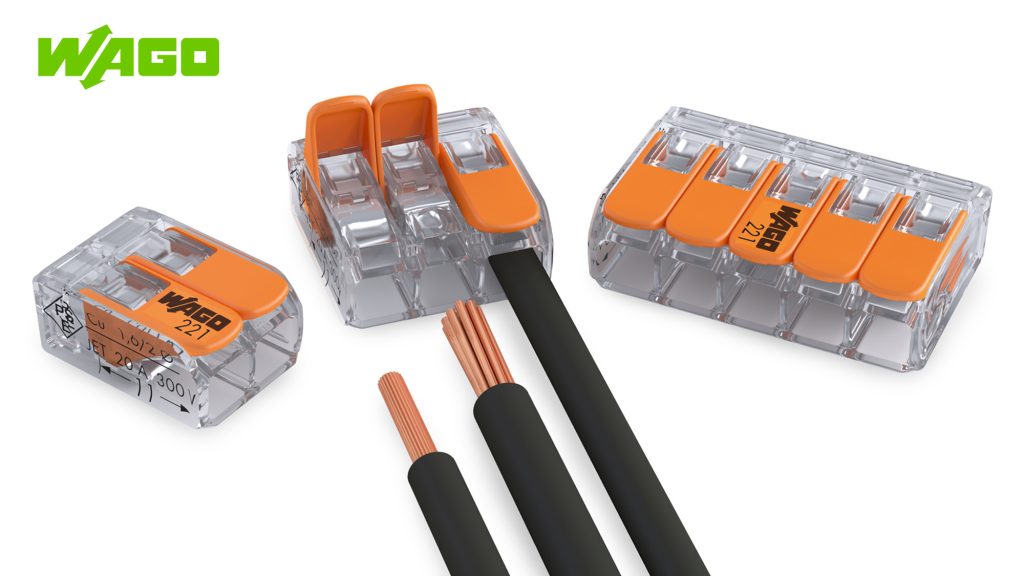 Pull the lever up, insert a conductor and push the lever back down – done! The 221 Series Splicing Connector connects solid, stranded and fine-stranded conductors easily, quickly and safely.
From intercom system wiring to electrical ovens: Connecting different conductor types is quick and easy with WAGO's compact 221 Series Splicing Connector.
Your benefits:
Connect all conductor types without preparing them
Combine any conductor types and sizes
Easy-to-use operating lever for tool-free terminations
High current carrying capacity up to 32 A
Perfect for distribution applications thanks to mounting carrier
But this connector wants to do more!
The 221 Series Splicing Connector is well-suited for the following applications in:
Hazardous areas
Building installations
Devices
WAGO Pluggable Connectors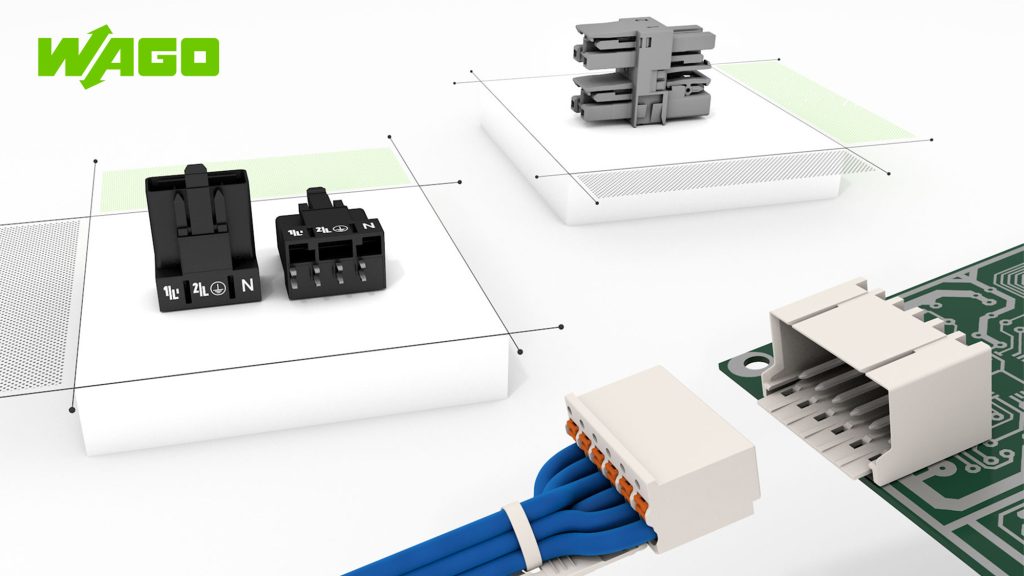 The Pluggable Solution for Your Application
The right solution for every application: Whether on the printed circuit board, in the control cabinet or for lighting connection, WAGO's pluggable connectors quickly and easily connect to the widest variety of applications.
Your benefits:
Comprehensive product range for any application
Conductors are always securely clamped via spring pressure connection technology
Push-in CAGE CLAMP®termination of both solid and ferruled conductors
Guaranteed protection against mismatching through individual coding