Quality the World Approves of
Uncompromising quality is what we at JJ-LAPP live by. In fact, only after passing stringent quality control tests will any product bearing the LAPP brand be delivered to you. Innovatively designed, precision crafted and sturdily constructed, LAPP products have proven their worth for over half a century.
Today, LAPP cables have earned the stamp of approval from a variety of international accreditation bodies, as seen by the various certifications and trademark approvals they carry. This is a statement of quality and an assurance of performance that we promise to deliver to you.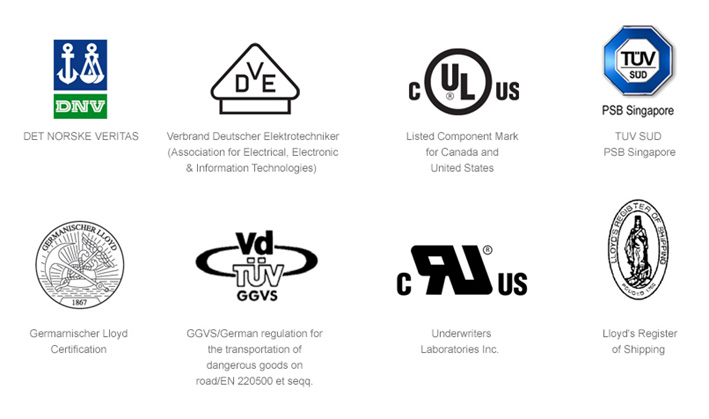 Certification marks for individual products can be viewed in our product catalogues.